Matching Minkies With "Minky Lovers"
Be a Minkster! See our Collections below and find your next Minky here!
All of our products are designed and hand-sewn with love in Omaha, Nebraska.
Get rewarded for being a Minkster! 
Click on the blue Rewards button to join our customer loyalty program.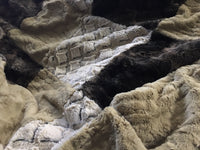 Snuggle In With Your Minky
Minky is a high quality fabric that is made from 100% Polyester. It is one of the softest and most snuggly fabrics you will ever feel. Many of our customers say they sleep much better with their Minky. Get yours here.
Find My Minky